Concussions
We are excited to launch our REAP/Concussion Manual for North Dakota! This resource guide helps families, schools, medical teams, etc. develop a multidisciplinary team around student athletes to ensure their concussion recovery is successful.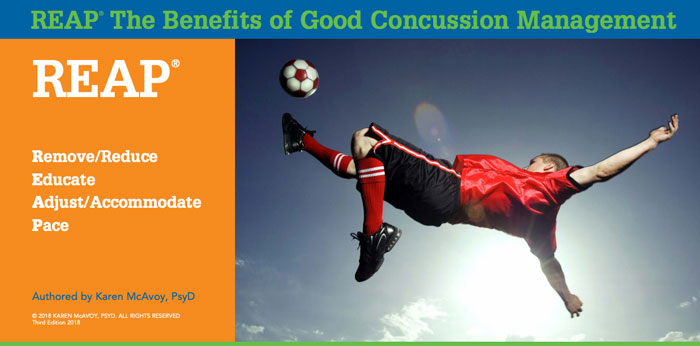 What is REAP?
R = Remove/Reduce physical and cognitive demands
E = Educate the student athlete families, educators, coaches, and medical teams of the potential symptoms
A = Adjust/Accommodate for the student athlete academically
P = Pace the student athlete back to learning, activity, and play
---
Classroom Accommodations
Here are some helpful classroom accommodations to make following a concussion:
---
Concussion Videos
What is a Concussion?
Concussion 101