2022 Speaker Bios
Amy Baasch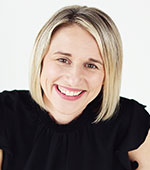 The Heartache and Joy of Traumatic Brain Injury Recovery
Amy Baasch lives on Lee Lake, outside of Hawley, Minnesota, with her husband Matt and their four children Eli, Kirby, Henry, and Myles. On August 26, 2019, Amy suffered a traumatic brain injury while coaching volleyball. Over the past three years Amy has navigated the world of traumatic brain injury recovery. In the spring of 2021, Amy had to make the difficult decision to step away from teaching after 20 years in the classroom. Amy continues to recover and is currently coaching volleyball and working as a consultant for CoreCounts, providing training for positive workplace culture.
Sarah Ring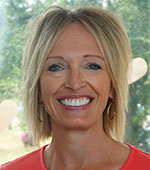 Concussion Management and Special Populations
Sanford Health Concussion Rehabilitation Program
Sarah Ring is a senior therapist in the speech-language pathology department at Sanford Health Fargo where she has provided cognitive, communication, and dysphagia services for 25 years. Sarah has a special interest in acquired brain injury rehabilitation and concussion management across pediatric, adolescent, and adult populations. Her clinical practice has spanned acute care, inpatient rehabilitation and outpatient settings, including coordinated care clinics. Sarah earned the designation of Certified Brain Injury Specialist Trainer from the Brain Injury Association of America in 2019, and was nominated Certified Brain Injury Specialist of the Year (2021) by the North Dakota Brain Injury Network. Sarah is an active board member of the North Dakota Brain Injury Advisory Council and serves as an adjunct professor and clinical educator in the department of speech, language, and hearing sciences at Minnesota State University – Moorhead.
Chelsey Asiala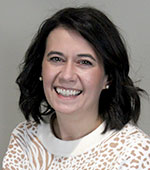 The Importance of Physical Exertion Assessment and Treatment with Patients Post-Concussion
Chelsey Asiala is a physical therapist and outpatient program director at PAM Health Rehabilitation Hospital of Fargo. She is a board certified clinical neurologic specialist through the American Physical Therapy Association and is certified in dry needling and Parkinson Wellness Recovery. She has spent her career treating patients with complex neurologic and vestibular disorders in both the acute rehab and outpatient settings. Chelsey has spent the majority of her practice at a large, Level 1 trauma center in Phoenix, Arizona, but recently moved back to her home state of North Dakota to treat patients in Fargo.
Nan Kennelly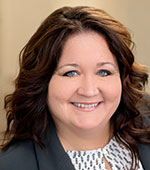 Executive Functioning Deconstructed Part 2: Organization
Nan Kennelly earned a master of science degree from the University of North Dakota in 1994. She has dedicated her career to the treatment of cognitive-communication disorders related to brain injury, stroke, and other neurological conditions. Nan has gained extensive experience and specialized training in the subacute, acute, inpatient rehabilitation, outpatient, and private practice settings. Currently, she is both owner and treating therapist at Onword Therapy, a private practice in Fargo, North Dakota. Nan is a Certified Brain Injury Specialist and Trainer. She enjoys working with high-level cognitive and communication needs in individuals with mild traumatic brain injury (TBI), post-concussive symptoms, stroke, ADHD, and executive functioning challenges. She considers it an honor and privilege to help her patients get back to work/school/home and reach goals of higher function, independence, and efficiency.
Megan Dooley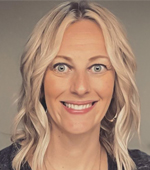 Executive Functioning Deconstructed Part 2: Organization
Megan Dooley is an occupational therapist and the owner of Innovative Therapy Solutions & Consulting LLC. She runs a mobile outpatient clinic that serves people across the lifespan and specializing in neurological diseases. She is a Certified Living in Place Professional, Brain Injury Specialist and certified in LSVT Big, Skills2Care, and hippotherapy. Her expertise includes working with caregivers of individuals with dementia, individuals with brain injuries, Parkinson's disease and other neurological conditions, home modifications, and leading community groups related to health and wellness for people with chronic illnesses. She has done years of research on community-based programs for individuals with Parkinson's Disease and their caregivers. She, along with the YMCA, recently implemented an eight-week "Express Yourself" group focused on the psychosocial impact Parkinson's disease may have on individuals and their care partners funded by a grant from the Parkinson's Foundation. She works closely with the Alzheimer's Association to best serve individuals with dementia and their families.
Heidi Fiskness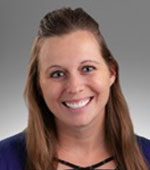 Executive Functioning Deconstructed Part 2: Organization
Heidi Fiskness obtained a bachelor of science degree in speech language hearing sciences, and a bachelor of art degree in Spanish in 2007 from Minnesota State University (MSU) – Moorhead. She graduated in 2009 with a master's degree in speech language pathology from MSU – Moorhead. Heidi began her career in the medical setting working at the inpatient rehabilitation and acute care levels for Sanford Health. She also worked serving pediatrics and adolescent based clients at Beyond Boundaries Therapy Services. After five years at this level of care, Heidi transitioned and specialized in the adolescent through adult patients at the outpatient service level at Sanford Health. She provides comprehensive evaluations of neurological diseases and works to develop appropriate intervention plans for her patients. Heidi works with a variety of neurological based disorders and diagnoses. She strives to prioritize health education for her patients and their families to support follow-through on recommendations and improve treatment success. Heidi specializes in neurological rehabilitation, brain injury evaluation and treatment, LSVT Loud and SPEAK OUT! evaluation and interventions, videofluoroscopic swallow study procedures, swallowing assessment and interventions, speech and language assessment and interventions, aural rehabilitation for cochlear implants, vocal cord dysfunction, and voice-based assessment and interventions. Heidi is a Certified Brain Injury Specialist, certified in VitalStim Therapy, and holds her LSVT Loud and SPEAK OUT! certifications as well. Heidi is a licensed speech-language pathologist in North Dakota and Minnesota. She is also licensed at the national level through the America Speech-Language-Hearing Association.
Christine Callahan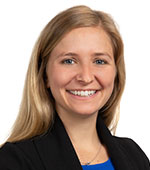 LoveYourBrain Mindset:Acceptability, Usability, and Effectiveness of an Online Yoga, Mindfulness, and Psychoeducation Intervention Among People with Mild Traumatic Brain Injury
Christine Callahan is a PhD candidate and researcher at the University of North Carolina at Chapel Hill's Matthew Gfeller Center. Her research focuses on using psychotherapeutic interventions to improve outcomes and quality of life after concussion and traumatic brain injury. Specifically, she is completing a dissertation investigating the connection between perceived stress, mindfulness, and concussion outcomes and how a mindfulness intervention may impact those with a concussion history. As a yoga and meditation teacher and practitioner, Christine began working with the LoveYourBrain Foundation to disseminate the data collected from the newly implemented online yoga, mindfulness, and psychoeducation program.