2022 Speaker Bios
Jennifer Lynn Robinson, JD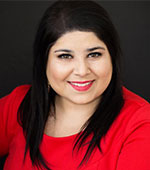 Fighting for Life: How I Moved on Following a Traumatic Brain Injury
Jennifer Lynn Robinson, JD, is the CEO of Purposeful Networking in Bala Cynwyd, Pennsylvania. She provides consulting and moderating services, as well as the ability to serve as an emcee and keynote speaker. Her expertise is in strategic networking, communications, public speaking, and workplace relations. Jennifer is also a motivational speaker, centered on the themes of storytelling and resilience, following her own recovery and reinvention after a near-death accident. She gave a TEDx talk on change and disruption in June 2020. She is a media contributor and has been featured locally and nationally. Some of her media coverage includes: Cheddar, CBS, NBC, PHL17, FOX, Forbes, HuffPost, Thrive Global, Chicago Tribune, and Philadelphia magazine. Jennifer is also a contributor for Entrepreneur magazine.
Malinda Kragh, BS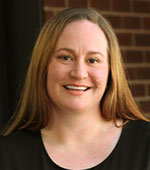 Customized Employment Promise of Discovery
Malinda Kragh, research associate, currently serves as a customized employment consultant at the North Dakota Center for Persons with Disabilities in Minot, North Dakota. A North Dakota native, she received a bachelor of science in athletic training from the University of North Dakota (UND) in Grand Forks, and a bachelor of science in nursing from Wesley College in Dover, Delaware. Malinda is passionate about North Dakota Customizing Integrated Employment Available to Everyone (ND CREATE), which focuses on creating integrated employment available to everyone. In her spare time, Malinda enjoys spending time with family and friends and watching her children's activities.
Zoey Winkler, BA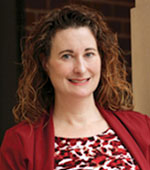 Customized Employment Promise of Discovery
Zoey Winkler, research associate, currently serves as a customized employment consultant at the North Dakota Center for Persons with Disabilities in Minot, North Dakota. A North Dakota native, she received a bachelor of arts in addiction studies and criminal justice from Minot State University. Zoey is excited to be involved with ND CREATE, which is bringing customized employment to the state of North Dakota. Zoey's hobbies include running, bird watching, and spending time with her two almost-adult children and her husband.
Andjela Kaur, PhD, CRC, LPC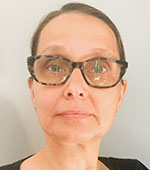 Introduction to Disability Bioethics
NOTE: Counts towards Social Work Ethics CEU hours
Andjela Kaur, PhD, CRC, LPC, is an assistant professor and the director of the Rehabilitation and Human Services Program at UND in Grand Forks. She teaches undergraduate and graduate courses in vocational and psychological rehabilitation and disability studies. Andjela's research focuses on disability unemployment and employment, professionalism, and oppression, as well as disability bioethics.
Amy Meidinger, PhD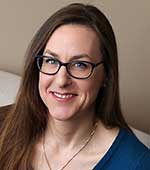 Transition to Adulthood
Amy Meidinger, PhD, obtained a master's degree from North Dakota State University (NDSU) in Fargo, with an emphasis in applied behavior analysis and completed a PhD in medical (clinical) psychology with an emphasis in neuropsychology from the University of Alabama at Birmingham. Her predoctoral internship and postdoctoral fellowship were completed at the University of Wisconsin Hospital and Clinics in Health/Medical Psychology and Neuropsychology, respectively. In her free time, Dr. Meidinger enjoys reading, spending time outdoors, and yoga.
Marie Brekken, PA-C, CBIS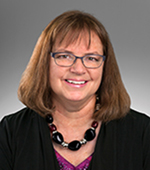 Anoxia: A Nontraumatic Brain Injury
COVID-19 Brain Injury: A Clinical Perspective
Marie Brekken, PA-C, CBIS, is a physician assistant at Sanford Medical Center in Fargo, North Dakota. After caring for patients as a registered nurse for 25 years, Marie entered medical school in 1995 at UND in Grand Forks, where she earned her physician assistant degree. She is currently a physical medicine and rehabilitation provider who cares for patients, participating in the comprehensive, acute inpatient rehabilitation program at Sanford South University Medical Center. Marie also provides care in the clinical setting, following patients after discharge in both the Physical Medicine Clinic and Coordinated Treatment Center (Adult Brain Injury and Spinal Cord Injury Clinics). In her spare time, she enjoys traveling, gardening, and hiking. She is married and lives on a farm in Crookston, Minnesota. Her philosophy of care is that she was raised to live by the Golden Rule – treat others as you would wish to be treated. Her goal is to deliver exceptional, individualized service to every patient she treats in a compassionate and truly caring manner.
Kathy O'Connell, LMHC, CRC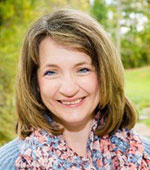 How to Support Social and Emotional Growth for Healthy Relationships In People with Disabilities
Kathy O'Connell, LMHC, CRC, founder of Radiant Abilities, is one of the country's leading advocates for helping people with disabilities create healthy romantic relationships and sexual identities. Leading the charge against what she calls "sexual ableism" that makes individuals with disabilities falsely believe they are not worthy of a beautiful, healthy romantic relationship. Kathy has two master's degrees in rehabilitation counseling and inclusive education from Syracuse University in Syracuse, New York. She has been acknowledged by the Cerebral Palsy Association of New York, Syracuse University, and by the New York State Developmental Disabilities Planning Council. Kathy is the author of the book Firewalk: Embracing Different Abilities, published by Balboa Press, a Division of Hay House. As a Licensed Mental Health Counselor (LMHC) in Syracuse, she created Radiant Abilities, a counseling and consulting practice, for people with and without disabilities. Kathy has an extensive background in counseling people with brain injuries.
Tom Cariveau, MD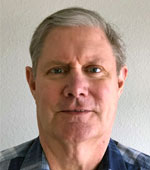 Stroke and Aphasia
Brain Injury Survivor Panelist
Tom Cariveau, MD, was a family practice physician. He graduated from Baylor College of Medicine in Houston, Texas, and did his family practice residency at the Mayo Clinic. Tom had his stroke while at work, which has left him with aphasia.
Danae Koep, MHA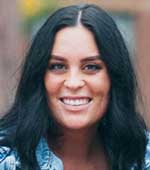 PART OF POWER HOUR – Community Health Workers: Bridging the Gap Between Healthcare and the Community
Danae Koep, MHA, is a senior learning and development specialist in the healthcare field with a background in community education, including experience integrating evidence-based health promotion programming and implementing a community health worker program in Fargo, North Dakota. She holds a master's degree in healthcare administration and is a master trainer for the Chronic Disease Self-Management Program.
Monica Haugen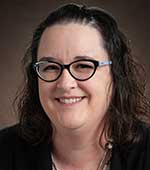 PART OF POWER HOUR – 1915i and Brain Injury for North Dakotans
Monica Haugen is a program administrator for North Dakota's 1915(i) Medicaid State Plan Amendment. She works for the Department of Human Services in the Behavioral Health Division. Monica has over 20 years of experience working in human services, much of which was spent working in various roles within the intellectual disabilities and developmental disabilities system.
Brooke Campbell, BSN, RN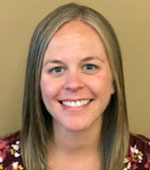 PART OF POWER HOUR – Coordinated Treatment Centers & Brain Injury Clinics: What's Available in North Dakota
Brooke Campbell, BSN, RN, graduated in 2012 from NDSU in Fargo, with a bachelor's of science in nursing and a minor in psychology. She worked in the Bismarck-Mandan area at Vibra Hospital, St. Gabriel's nursing home and rehab, and Pride, Inc. After moving to Fargo in 2016, she became the clinic coordinator at the Sanford Coordinated Treatment Center for multiple different clinics, including the adult and pediatric brain injury clinics. Brooke is in the process of obtaining her doctor of nursing at NDSU.
Lexie Gallagher, OTD-S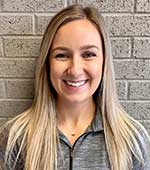 Community Reintegration
Brain Injury Survivor Panel Facilitator
Lexie Gallagher, OTD-S, is currently in her final semester of UND's occupational therapy doctorate program in Grand Forks. Lexie grew up in Colorado and completed her bachelor's degree from Colorado State University in Fort Collins. Lexie is working with Megan Dooley at Innovative Therapy Solutions & Consulting in Mandan, North Dakota, to develop a community reintegration program for individuals after they have experienced a brain injury. Lexie was passionate about pursuing her capstone in this topic after working with several individuals who have experienced a brain injury, and she quickly realized how rewarding working with this population can be and the large gap in resources that exist. After graduation, Lexie hopes to pursue a career in an inpatient rehabilitation hospital, where she can have the opportunity to continue working with this population.
Leslee Williams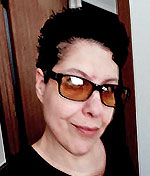 Brain Injury Survivor Panelist
Leslee Williams sustained her first brain injury at the age of 44. Since then, she has suffered several additional brain injuries. Leslee enjoys sharing her story, how her perspective on life has changed, and how she has been inspired to help others.
Landa Davis-Twete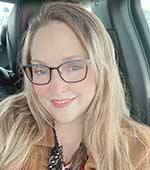 Brain Injury Survivor Panelist
Landa Davis-Twete has dealt with multiple brain injuries. The importance of finding the right care team, treatment, and never giving up, are some messages she hopes to convey to others. She hopes to provide inspiration to others who may be struggling with finding providers and finding the "new" you with this population.