2023 Speaker Bios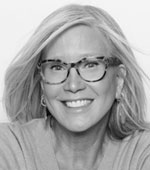 Kim Gorgens, PhD, ABPP
Long-Term Perspectives on Brain Injury Recovery, Risk-Reduction, and Research
Sleep After Brain Injury
Kim Gorgens, PhD, ABPP, is a neuropsychologist who has worked for decades studying and treating the brain. She has studied injured brains, aging brains, optimal brains, and the brains of criminals. Kim is a professor in the Graduate School of Professional Psychology at the University of Denver. She teaches psychophysiology, clinical neuropsychology, and psychology of criminal behavior, manages a portfolio of traumatic brain injury-related research, and has lectured extensively on those issues (including a 2010 TED talk on youth sports concussion, a 2018 TED talk on brain injuries in jail, several NPR spots and an interview on CNN with Anderson Cooper). Her work has been featured in U.S. News, Newsweek, Men's Health, Salon.com, and more. She completed a postdoctoral fellowship in clinical neuropsychology, is board certified in rehabilitation psychology, and is vice president of the American Board of Rehabilitation Psychology. She holds a PhD in clinical psychology from South Illinois University. She also holds a master's degree in clinical psychology from the same university and a bachelor's degree in psychology from Roger Williams University.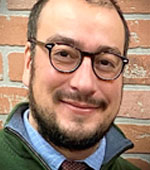 Nick Murphy, BS
Protection & Advocacy for Beneficiaries of Social Security and Client Assistance Program, Removing Barriers in Real Life Situations
Nick Murphy, BS, has been a disabilities advocate for the Protection and Advocacy Project of North Dakota since 2019. Nick represents Social Security beneficiaries and assists them in obtaining and maintaining suitable employment and works with the Client Assistance Program to remove barriers to find work and help clients secure places in the workforce. He also represents individuals in the Grand Forks area in education cases. Nick is a born and raised resident of Grand Forks, North Dakota, and an alumnus of the University of North Dakota with a bachelor's degree in psychology. Nick has previously worked in social services economic assistance and psychiatric care facility settings.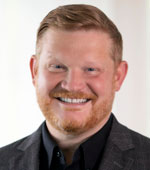 Ryan Boosinger, MA
Pooled Trusts: Protect Your Benefits and Hang on to Your Assets
Ryan Boosinger, MA, is the relationship manager for Lutheran Social Service (LSS) of Minnesota's Supported Decision Making, Guardianship Options, and Pooled Trusts line of service, having worked for LSS for the past four years. Prior to that, Ryan spent many years managing large scale projects in corporate healthcare, aging and adult services, and housing and homelessness. Ryan is passionate about service to others and takes great pride in helping to "connect-the-dots" and navigate what can be an overwhelming system.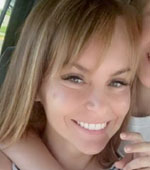 Kristy Johnson
Peer Support in North Dakota
Kristy Johnson has been a flourishing Fargo/Moorhead resident for the past eight years after rebuilding a beautiful life for herself. For many years, Kristy struggled with addiction and mental health issues and now spends her time utilizing her journey and experiences to serve the community. Kristy wears numerous hats in the community, not limited to the peer support administrator with the North Dakota Department of Health and Human Services and being "support staff" with the Clay County Minnesota Drug Court treatment team. Kristy wholeheartedly enjoys sharing her lived experience and thinking outside of the box in hopes of assisting others on their journey to wellness. The most important hat that she wears is being a mother in recovery. In her spare time, she enjoys fun adventures with her children, exploring nature, and being tackled for cuddles by her chaotic pets.
Panel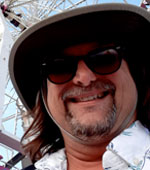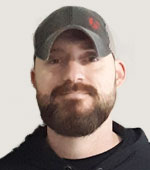 Peer Support Specialists with Lived Experience in Brain Injury
Calvin Samek, Brady Fritel, Myles Brunelle, Edward Vivier, and Gerald Gunville are all peer support specialists in North Dakota. They all have lived experience with brain injury and are able to support their clients with brain injury through the ups and downs that brain injury can have on an individual's life. Carly Endres, MS, CBIST, will be the facilitator.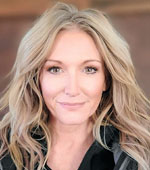 Shannan Stanke, BS
Bumped His Head and Went to Bed
Shannan Stanke, BS, has a bachelor's degree in exercise and sport science from Minnesota State University Moorhead. Over 30 years in the industry has provided such titles as master personal trainer, group ex instructor, program director and developer, fitness pro-trainer, and certified health coach. Rich with education and experience in athletics, her resume lacked knowledge on the impact of concussions for athletes like her husband, Greg, a linebacker and competitive cowboy. She learned of the concussion-suicide connection after being widowed in 2018 and is educated through her affiliation with the Concussion Legacy Foundation in Boston. She is a member of their Family Advisory Board and support group leader for widows of collegiate and pro athletes diagnosed with Chronic Traumatic Encephalopathy (CTE) post-mortem and author of the book, "Bumped His Head and Went to Bed," written in children's story format for her granddaughter to help explain the loss of her Papa to suicide after he silently battled CTE.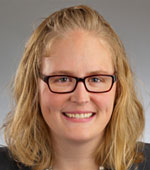 Mariah Laver Juanto, PhD
Behavior Management Strategies After Brain Injury
Mariah Laver Juanto, PhD, is a licensed psychologist in the states of North Dakota and Minnesota. She earned her doctorate in clinical psychology from the University of North Dakota in 2013. Since joining Sanford Health in 2014, Mariah has been working with individuals with brain injuries at various points in their recovery journey, including on the medical units, at the acute rehabilitation unit, and in the outpatient setting. Additionally, she has experience in working with a wide variety of patients, including those with brain injuries, in the inpatient psychiatric unit, a residential treatment facility for individuals with developmental needs, and in correctional settings. She currently resides in Fargo with her husband and her two Scottish terriers.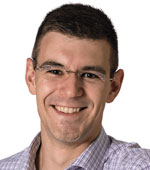 Michael Hennes, DC, DACNB, CBIS
Nutrition: The Forgotten Piece of Brain Injury Rehabilitation
Michael Hennes, DC, DACNB, CBIS, is a Doctor of Chiropractic Medicine and Board-Certified Chiropractic Neurologist at The Neural Connection. He currently holds a Diplomate in Functional Neurology from the American Chiropractic Neurology Board and is a Certified Brain Injury Specialist through the Brain Injury Association of America. He has a special interest in neurological rehabilitation, neurochemistry, nutrition, and working with traumatic brain injury, concussion, vestibular disorders, and migraine disorders. In his free time, he is an avid DIY'er and enjoys woodworking. He also enjoys spending time with his family traveling, foreign languages, and learning about wine.
Rebecca Quinn, MSW, CBIST
North Dakota's Brain Injury State Plan
Rebecca Quinn, MSW, CBIST, serves as an associate director for the Center for Rural Health at the University of North Dakota (UND) School of Medicine & Health Sciences in Grand Forks. Rebecca manages the North Dakota Brain Injury Network, and the State Epidemiological Outcomes Workgroup project. She is also the principal investigator of the North Dakota Qualified Service Provider (QSP) Hub. Rebecca's past experience includes working in various settings, primarily in the healthcare field. She served as an adjunct professor in the social work department at UND where she taught courses on gerontology and substance abuse. Rebecca is a licensed social worker and obtained a master's degree in social work from the University of Texas at Arlington in May 2000 and a bachelor's degree from Texas A&M in 1997.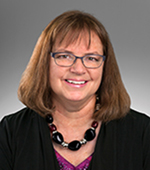 Marie Brekken, PA-C
Physical Medicine Menagerie: COVID, Stroke, Brain Injury
Marie Brekken, PA-C, has worked in medical professions since 1973, having initially worked as a registered nurse in emergency care until enrolling in physician assistant studies at the University of North Dakota and graduating in 1995. She returned to working in emergency care until being recruited to Physical Medicine and Rehabilitation, working both inpatient and following discharged patients in the clinic for over 20 years. Marie is the medical provider of a multidisciplinary team who serves patients diagnosed with a brain injury in Sanford Health's specialty clinic. Other team members include neuropsychology, speech therapy, occupational therapy, social service, and nursing. She also sees specialty clinic patients with spinal cord injury. She is feels honored and privileged to work with patients who live with various disabilities and rise above their adversity with courage and unbelievable strength, and is humbled to see the family members and/or supportive staff who are so dedicated and provide whatever care is needed.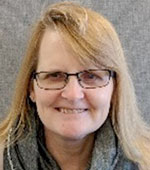 Cheryl Anderson, CRC
Vocational Rehab – An Overview and What's New
Cheryl Anderson, CRC, serves as the community rehabilitation provider liaison and human resource development administrator with the North Dakota Division of Vocational Rehabilitation in Bismarck, North Dakota. Cheryl received a bachelor's degree in sociology from Louisiana State University and a master's degree in human relations from the University of Oklahoma. When she is not wearing one of her multiple hats at the office, Cheryl enjoys traveling, spending time with family and friends, camping, and riding a motorcycle.