Help Us Promote Brain Injury Awareness Month!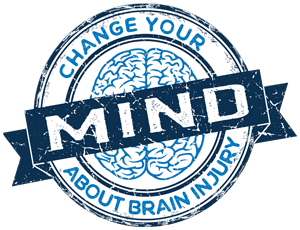 Each year, March is recognized nationally as Brain Injury Awareness Month. The North Dakota Brain Injury Network wants to partner with YOU to help promote brain injury awareness in your community.
---
Governor's Proclamation

Join us on March 26 from 8:00 am - 1:00 pm
Brain Injury Awareness Day is a great opportunity to share stories with state legislators and others about how brain injury has affected you and your loved ones.
North Dakota Governor Doug Burgum will sign the Brain Injury Awareness Month proclamation.
Cristabelle Braden, a national advocate for brain injury, will perform in Memorial Hall at noon. Braden's inspirational music has a message of confidence, identity, and survival.
Check out the Unmasking Brain Injury project and other exhibits with brain injury information.


---

Join us March 26 for an evening of inspiration and awareness showcasing how advocates, Cristabelle Braden and Amy Zellmer, are using their art to bring awareness to brain injuries. Social will be held at HIT, Inc. and include tours of the brain injury facility Dakota Alpha.
---

Not only can you help educate others through this, but you can share hope and inspiration with those in the brain injury community.
Share your story with your local media to help inform the public of the impact of brain injury in the community.
Download the Word template
---

Community events are great ways to get the general public involved and spread awareness about brain injury. NDBIN would like to partner with you to help ensure your event's success.
Open House
Invite community providers to set up booths to share information with community members who are interested in seeking services in your area.
Educational Event
Host an informational event regarding brain injury. Invite local community members to discuss their struggles after brain injury and answer questions other residents may have.
Host a Movie Screening
Suggestions include "The Crash Reel," "The Rider," "Concussion," and "Every 21 Seconds."
Community Activity
Plan an activity, such as "Bowling for Brains," where the public can participate and pick up information on TBI.
Unmasking Brain Injury
Host a mask-making event or host the traveling mask exhibit. NDBIN has supplies for members in your community to create masks that can be shared throughout the state and nationally. NDBIN's traveling exhibit includes display stands and more than 80 masks. Learn more about the Unmasking project.
Host a Game Night
Card games, board games, and puzzles are valuable rehabilitation tools. Games can help with attention, concentration, initiation, reasoning, and memory. Request a free NDBIN deck of cards!
---
Facts
According to the Centers for Disease Control and Prevention, an estimated 2.5 million people sustain a TBI each year. Of those individuals, 52,000 die, 275,000 are hospitalized, and 1.4 million are treated and released from an emergency department. Individuals who have sustained brain injuries are often misdiagnosed, misunderstood, and under-funded.