NDBIN Newsletter – Summer 2020
Upcoming Events
North Dakota Brain Injury Network (NDBIN) is very pleased to be offering some educational opportunities for brain injury survivors, family members, caregivers, and providers!
NDBIN Support Groups Move Online Due to COVID-19
NDBIN saw a need for support groups to continue throughout the pandemic crisis affecting our nation and got feedback from survivors, providers, and family members. Meetings will be held once a month, on the last Monday at 2:00 pm Central. The topic of attendee's choice is chosen the month prior. A brief presentation and sharing of items is done by NDBIN and then support group members are able to share their experiences after. We try to keep these groups around an hour. Please join us – all are welcome!
---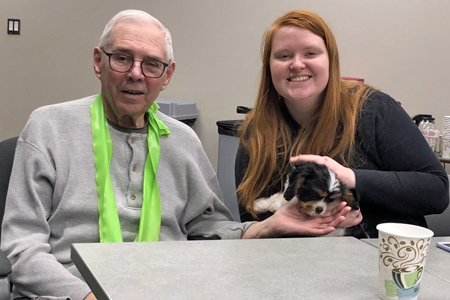 Students offer Literacy and Conversation Groups to Survivors
This group offers participants a place to share thoughts, ideas, and engage in conversations on a variety of topics. University of North Dakota graduate students are on hand to help facilitate communication skills whether that be through prompting, visual aids, and/or augmentative and alternative communication.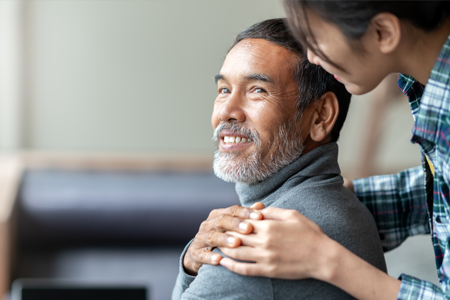 What is Powerful Tools for Caregivers?
Caregiving brings with it a unique set of triumphs and challenges, and at times a caregiver can feel isolated. The Powerful Tools for Caregivers is a curriculum developed out of Portland, Oregon, and involves a six-week class series where caregivers come together to help navigate the challenging world of caregiving.
---
Brain Health Magazine Launches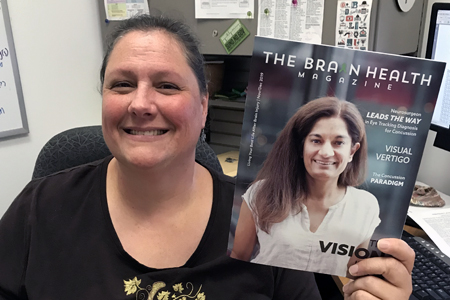 If you have attended Mind Matters the past two years, you know Amy Zellmer. But what you may not know is the beloved survivor has recently launched The Brain Health Magazine and NDBIN's director, Rebecca Quinn, is an editor! Get your free digital copy or subscribe if you'd like to receive a copy by mail!
---
NDBIN Website Updates
NDBIN staff have been hard at work updating ndbin.org to better meet your needs! Check out these new areas:
---
Save the Dates!
March 25 & 26, 2021
Mind Matters VIRTUAL Conference

This two-day conference is for individuals with brain injury, family members, caregivers, and professionals. It highlights new research, trends, practice strategies, and collaborative models of care. Innovative approaches and new systems of care for individuals living with brain injury are presented.
Registration coming soon