NDBIN Newsletter – Winter 2021
Survivor Spotlight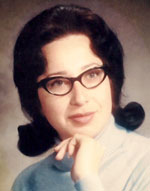 North Dakota Brain Injury Network (NDBIN) is featuring local survivors, giving them a chance to share their story in the hope others may learn something new, be inspired, and continue to advocate for the needs of survivors. If you would like to share your story, email info@ndbin.org and we will work with you to get your story featured!
Skipp Miller has graciously agreed to be our first Spotlight. Skipp's story is one that is powerful and important for all to hear. Skipp's story is an extensive one so we will be featuring her story in 3 parts. Part 1 was featured in the Fall newsletter. Part 2 is below.
---
Virtual Office Hours
1:30 – 2:30 pm Central
February 3, 17
March 3, 17, 31
NDBIN is pleased to announce they will be holding virtual office hours. Anyone with questions or needs related to brain injury can join. All visits are individual, first-come, first-serve, and confidential. If you wish to schedule a time, email us at email us at info@ndbin.org or call (855) 866-1884.
---
Welcome New Certified Brain Injury Specialists
In December, NDBIN provided a Certified Brain Injury Specialist (CBIS) training virtually. Seven participants took advantage of the training. After successfully completing their exams, the following individuals are now officially members of the North Dakota CBIS club!
Amber Buzick – licensed social worker, Marshall County, Minnesota and current NDBIN intern
Megan Dooley – occupational therapist, Innovative Therapy Solutions and Consulting
Jonah Joyce – physical therapist, Post-Acute Medical
Lauren Schneibel – occupational therapist, Post-Acute Medical
Austin Ulmer – physical therapy assistant, Post-Acute Medical
Corie Walker – speech-language pathologist, Sanford Health
Ariel Zell – parole officer, North Dakota Corrections
While these clinicians must meet certain standards in continuing education set by their individual professional licensing boards, they also must complete 10 hours of continuing education specific to brain injury each year.
NDBIN values CBIS certified staff as the certification gives clinicians the tools to understand the unique needs of persons recovering from brain injury and requires certificants to stay abreast of current resources in the field.
---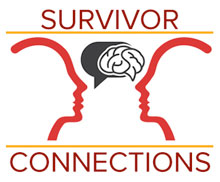 In January, volunteers for the Survivor Connections program received training. Survivor Connections connects an experienced brain injury survivor with a new survivor through a monthly phone call facilitated by NDBIN's staff. It offers an opportunity to provide each other with support, resources, and education. Fill out a referral form to get connected!
---
Upcoming Events
NDBIN is currently unable to get out into the community due to COVID-19, but we have several interactive, virtual options for you.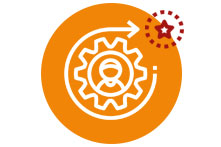 Brain Injury Basics Training
February 19
8:00 am - 4:00 pm Central
Join NDBIN for free virtual training on caring for individuals following a brain injury. Participants will engage in a fun-filled day of:
Discussions
Presentations
Case studies related to brain injury
Registration Deadline
February 17 @ noon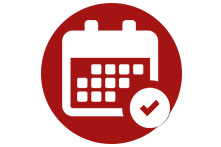 Mind Matters Conference
March 25-26
8:30 am - 4:45 pm Central
This two-day annual conference features nationally renowned speakers and highlights new research, trends, practice strategies, and collaborative models of care.
Keynote Speakers
Jena Gorden
Dr. Rod Swenson
Sandi Gruhot