NDBIN Newsletter – Summer 2023
Survivor Spotlight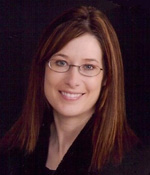 North Dakota Brain Injury Network (NDBIN) is featuring local survivors, giving them a chance to share their story in the hope others may learn something new, be inspired, and continue to advocate for the needs of survivors. If you would like to share your story, email Carly Endres for more information.

Trigger Warning
The following Survivor Spotlight story shares graphic depictions of domestic abuse leading to a traumatic brain injury along with other injuries.
North Dakota native Tanya Lee has utilized NDBIN in many ways. From case consultations to taking our online courses, she has embraced learning about her injury and how to overcome the devastating effects a brain injury can have. Tanya bravely shares her experiences in "Surviving the Gilded Cage." This free publication is available on Amazon Kindle and can be viewed from any web browser. The Kindle app is not needed.
---
Upcoming Events
NDBIN is always up to something. Bookmark our events page to stay informed of exciting upcoming opportunities. If you'd like to see something come to your area – just ask! Contact Carly Endres at (701) 777-8004 or carly.endres@und.edu to set an event up near you.
Lunch and Learn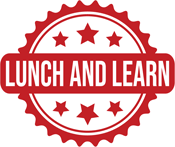 Mondays Starting July 24
12:30 – 1:30 pm Central
(Not meeting on Labor Day, September 4)
Fargo, North Dakota's Downtown Engagement Center (DEC) is a safe drop-in space for individuals struggling with homelessness, mental health, addiction, and various other life struggles. The DEC provides staff from 8:00 am - 8:00 pm Central, seven days a week. They have showers, laundry facilities, and a community room with books, puzzles, and computers. There are also a variety of professionals available onsite. They also offer a Lunch and Learn class with Carly Endres and Calvin Samek from NDBIN. During this hour-long session, a topic is selected from an evolving list provided to attendees. Attendees are served a free meal while learning about what a brain injury is, how to practice mindfulness, and much more.
You may not realize that individuals struggling with homelessness, mental health, and addiction are often struggling with a so-called "cycle of failure" due to the symptoms related to brain injury. University of North Dakota research analyst Karen Bernhardt recently compiled data for NDBIN and the numbers are disheartening.
Individuals with unstable housing report higher rates of traumatic brain injury (TBI), as high as 50%, in comparison with the general population of 12% reporting a TBI.
Individuals with a history of TBI who also experience homelessness tend to have worse physical and mental health, are more likely to report substance use, are more likely to report suicide ideation or attempts, and are more likely to have experienced trauma and/or violence in childhood.
It is NDBIN's hope that by offering some strategies and support to these individuals, we can help them break this "cycle of failure." If you are interested in bringing Lunch and Learn to your community, contact Carly for more information on how to get started.
Webinar Wednesdays
These FREE webinars are designed to meet your needs whether you are a brain injury/stroke survivor, caregiver, or provider. Continuing education units (CEUs) are available for Social Work.
PACE: Positive Attitude Changes Everything
August 9
Nutrition and Brain Injury
September 6
The Power of the Process
September 20
Monthly Virtual Support Group

Online support group for brain injury survivors, providers, and caregivers are held the last Monday of every month at 2:00 pm Central. Help others understand brain injury.
July 31
August 28
September 25
Contact Carly Endres at (701) 777-8004 with any questions.
---
2023 Virtual Concussion Symposium

September 15
9:00 am – 4:35 pm Central
Save the date and register for this FREE, virtual symposium!
Presentations feature new concussion research, trends, practice strategies, and collaborative models of care. This year we are welcoming Chris Nowinski, PhD, co-founder and CEO of the Concussion Legacy Foundation, a non-profit organization leading the fight against concussions and Chronic Traumatic Encephalopathy. The foundation is dedicated to improving the lives of those impacted.
---
Mind Matters Conference
Save the Date!

The 2024 Mind Matters Conference will be held March 21-22, 2024.