NDBIN Newsletter – Spring 2021
Mind Matters 2021
The Mind Matters Conference returned in 2021 with a wealth of information for brain injury survivors as well as for their healthcare providers and caregivers.
---
Survivor Spotlight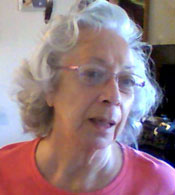 North Dakota Brain Injury Network (NDBIN) is featuring local survivors, giving them a chance to share their story in the hope others may learn something new, be inspired, and continue to advocate for the needs of survivors. If you would like to share your story, email info@ndbin.org and we will work with you to get your story featured!
Skipp Miller has graciously agreed to be our first Spotlight. Skipp's story is one that is powerful and important for all to hear. Skipp's story is an extensive one so we will be featuring her story in 3 parts. Part 1 was featured in the Fall newsletter. Part 2 was featured in the Winter issue. Part 3 is below.
---
Love Your Brain FREE Programs
Three new programs are now available as free 6-week online programs, designed to build resilience and community through yoga, mindfulness, and education for people with traumatic brain injury (including concussion) and their caregivers.
You can choose between:
A weekly group discussion over Zoom to cultivate mental flexibility, positive thinking, and more
A weekly gentle yoga class over Zoom to cultivate balance, strength, and mind-body connection
A weekly program you can complete on your own that includes mindfulness tools
People enrolled will receive weekly emails, educational videos, recorded yoga classes, yoga nidra, and guided meditations.
---
Survivor Connections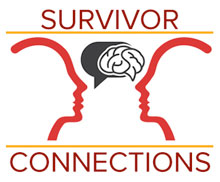 In January, volunteers for the Survivor Connections program received training. Survivor Connections connects an experienced brain injury survivor with a new survivor through a monthly phone call facilitated by NDBIN's staff. It offers an opportunity to provide each other with support, resources, and education.
---
Exciting News – New Grant Award
NDBIN received a grant to develop a plan to improve outcomes for people with brain injuries in the criminal justice system.
---
Upcoming Events
NDBIN is excited to get back on the road for certain things, while trying to remain cost-effective. When we can, we will continue to provide events virtually, so travel costs are not incurred and we are able to include as many people as possible. This allows us to focus more money on things that directly benefit our survivors and help us reach more survivors and providers.