NDBIN Newsletter – Summer 2022
Survivor Spotlight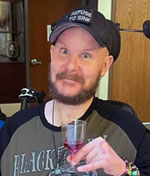 North Dakota Brain Injury Network (NDBIN) is featuring local survivors, giving them a chance to share their story in the hope others may learn something new, be inspired, and continue to advocate for the needs of survivors. If you would like to share your story, email info@ndbin.org and we will work with you to get your story featured!
Mat Kerzman sustained a severe traumatic brain injury in 2013. He shares the story of how he is rebuilding his life and why he chooses to focus on positivity.
---
Articles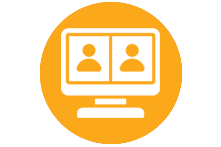 Mind Matters Conference
The NDBIN annual conference was held virtually on March 24 & 25 with over 100 participants.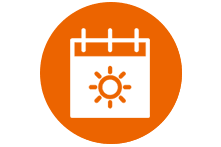 Summer Safety
With summer quickly approaching, NDBIN wants to remind you of some safety tips to help prevent brain injuries.
---
Upcoming Events
Bookmark our events page to stay informed of exciting upcoming opportunities at NDBIN.
NDBIN will continue to hold Webinar Wednesdays throughout the summer. Join us for the live event or watch the recording at your own convenience.
Will I Ever Be Able to Drive Again? – June 29
Bumped His Head and Went to Bed – July 13
Lit Up My Mind – August 10
---
Fall Plans? Add These To Your List
3rd Annual Concussion Symposium

September 16
8:00 am - 4:45 pm Central
Held on World Concussion Day, this free event provides a day of learning about the latest in the concussion world.
---
Certified Brain Injury Specialist (CBIS) Training

October 3 & 4
8:00 am - 4:00 pm Central
Before we know it, fall will be here. Add "Becoming a Certified Brain Injury Specialist" to your to-do list!