NDBIN Newsletter – Winter 2023
Survivor Spotlight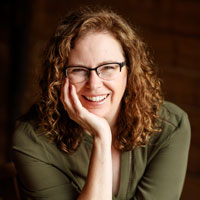 North Dakota Brain Injury Network (NDBIN) is featuring local survivors, giving them a chance to share their story in the hope others may learn something new, be inspired, and continue to advocate for the needs of survivors. If you would like to share your story, email info@ndbin.org and we will work with you to get your story featured!
Shelley Paulson sustained a severe traumatic brain injury in 2013. She shares the story of her unique treatment and recovery, and the new business of her dreams.
---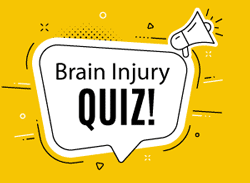 What do you know about brain injury? Test your knowledge and learn something new!
---
Upcoming Events
NDBIN is always up to something! Bookmark our events page to stay informed of exciting upcoming opportunities at NDBIN. And if you would like to see something in your area, reach out to Carly Endres at (701) 777-8004 or carly.endres@und.edu to set up an event near you.
Webinar Wednesdays
Monthly Virtual Support Group
Online support group for brain injury survivors, providers, and caregivers are held the last Monday of every month at 2:00 pm Central. Help others understand brain injury.
January 30
February 27
March 27
Contact Carly Endres at (701) 777-8004 with any questions.
---
Classes, Classes, and More Classes!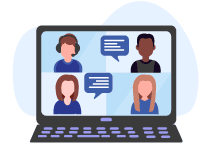 NDBIN is thrilled to announce some new and returning classes to our training opportunities. As always, there is never a fee for NDBIN's courses for North Dakota residents.
NDBIN has been offering Living Life Fully for survivors and providers have requested to attend as well. Rather than take the focus away from survivors, a condensed version of this class geared towards professionals, family members, and caregivers is now offered. This FREE virtual three class series is taught by Carly Endres, of NDBIN, and Calvin Samek, a Peer Support Professional with lived experience with brain injury. The first session of this series is full, but keep an eye out for future sessions.
Based on feedback, NDBIN developed three new courses for all direct service providers working with individuals with brain injury in North Dakota. Direct Service Provider Brain Injury Training courses are free through North Dakota Train.
NDBIN is again partnering with North Dakota State University's Grand Forks Extension Office staff member, Chelsea Hammond, to offer a Powerful Tools for Caregivers for Children with Special Needs course. This free six-week series truly gives caregivers powerful tools to change their lives and the lives of their care receivers.