NDBIN Newsletter – Fall 2020
Falls Prevention Month
Did you know September is Falls Prevention Month? Did you also know that falls are the number one reason for traumatic brain injuries nationwide? According to the U.S. Centers for Disease Control and Prevention:
One in four Americans aged 65+ fall each year.
Every 11 seconds, an older adult is treated in the emergency room for a fall; every 19 minutes, an older adult dies from a fall.
Falls are the leading cause of fatal injury and the most common cause of nonfatal trauma-related hospital admissions among older adults.
Falls result in more than 2.8 million injuries treated in emergency departments annually, including over 800,000 hospitalizations and more than 27,000 deaths.
In 2015, the total cost of fall injuries was $50 billion. Medicare and Medicaid shouldered 75% of these costs.
The financial toll for older adult falls is expected to increase as the population ages.
How Can You Prevent Falls?
Talk to your provider about a home safety risk assessment and listen to Occupational Therapist Megan Dooley, in a recent Webinar Wednesday (August 26, 2020) discuss the importance of the assessments. Almost all insurance policies cover the cost of an assessment.
Install handrails on all steps.
Try a balance and exercise program.
Wear sturdy supportive shoes.
Remove clutter and tripping hazards such as loose rugs.
Get your eyes checked annually.
Avoid icy or wet surfaces.
Install grab bars where necessary.
Review medications regularly with your healthcare provider.
---
Survivor Spotlight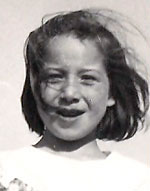 North Dakota Brain Injury Network (NDBIN) will feature local survivors in hopes that we can learn something new, be inspired, and continue to advocate for the needs of survivors. Skipp Miller has graciously agreed to be our first spotlight. Skipp's story is one that is powerful and important for all to hear. Her story is an extensive one so we will be featuring her story in three parts.
---
Exciting Brain News!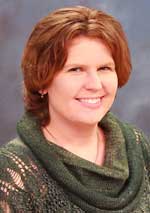 Our very own Nicole Livedalen was recently certified to teach Powerful Tools for Caregivers, and Carly Endres has been certified for almost a year, so we will be bringing NDBIN Powerful Tools for Caregivers courses to you soon!
---
Upcoming Events
NDBIN has been busy keeping you informed about the latest trends, research, etc., within the brain injury world. Check out our upcoming webinars:
October 7: Scott Bernstein of GoUniversal
October 21: Aly Downs of Dakota Alpha
Call for Presentations
2021 Mind Matters Conference
Deadline: October 16
Save the Dates!
March 25 & 26, 2021
Mind Matters VIRTUAL Conference
This two-day conference is for individuals with brain injury, family members, caregivers, and professionals. It highlights new research, trends, practice strategies, and collaborative models of care. Innovative approaches and new systems of care for individuals living with brain injury are presented.
Registration coming soon
Related Resources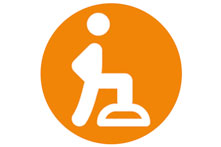 Physical Therapy
A physical therapist can help improve conditions related to physical functionality of individuals' daily lives that may have been impacted by a brain injury.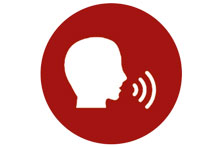 Speech & Language Pathology
Speech language pathologists provide services such as articulation and provide strategies to help with cognition, memory, sequencing, social skills, and more!