NDBIN Newsletter – Fall 2021
Survivor Spotlight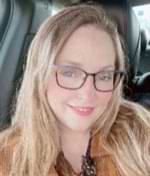 North Dakota Brain Injury Network (NDBIN) is featuring local survivors, giving them a chance to share their story in the hope others may learn something new, be inspired, and continue to advocate for the needs of survivors. If you would like to share your story, email info@ndbin.org and we will work with you to get your story featured!
Landa Davis-Twete has dealt with multiple brain injuries. She shares her story about the importance of finding the right care team, treatment, and never giving up. She hopes to provide inspiration to others who may be struggling with finding providers and finding the "new" you.
---
Upcoming Events
Bookmark our events page to stay informed of exciting upcoming opportunities at NDBIN.
Webinar Wednesdays
Learn more about these upcoming webinars.
North Dakota's Community-Based Services – October 20
Community Options – November 3
Synapse – November 17
---
Mind Matters Conference
Save the Date!

The 2022 Mind Matters Conference will be March 24-25, 2022. Stay tuned for more details.
---
Concussion & Fall Sports
As we return to school, it is important to keep in mind safety when returning to play our favorite fall sports.
---
Concussion Symposium Follow Up
On World Concussion Day (September 17, 2021) more than 100 registered to attend NDBIN's 2nd annual Virtual Concussion Symposium. The day was filled with experts in the field of concussion speaking on a variety of topics.