2021 Concussion Symposium Follow Up
On World Concussion Day, more than 100 registered to attend NDBIN's 2nd annual Virtual Concussion Symposium. The day was filled with experts in the field of concussion speaking on a variety of topics. The main take away from the day was that a multidisciplinary approach is best, and that if symptoms of a concussion persist after four weeks, the individual should reach out for further support.
When attendees were asked to reflect on their day with NDBIN, many noted positive things about the day. We received comments such as, "Very interesting speakers that covered a variety of topics. It also had nice breaks so you could debrief and prepare for the next speaker," and, "The collection of interdisciplinary speakers and how they all tied together."
Many attendees could not find a negative aspect. "Such practical hands on info and local resources," and, "The whole thing was amazing. I liked all the education and it was packed full of that."
Save the Date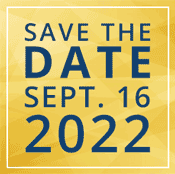 NDBIN plans to continue this virtual event annually, and encourages potential attendees and speakers to mark their calendars for September 16, 2022. World Concussion Day falls on the 3rd Friday in September so we plan the event around this important day.
If you are struggling to resolve symptoms of a concussion or are a provider whose client is struggling, contact NDBIN today for help with the referral process!